Double Your Impact with Matching Gifts

---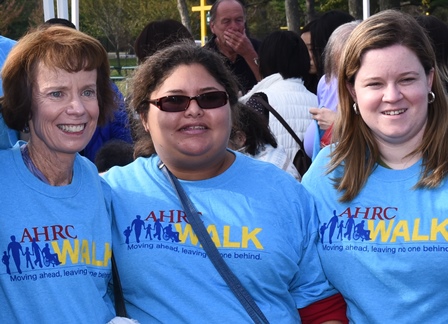 Many companies will match a donation made by an employee. This is a great way to increase your fundraising and help enrich the lives of people with developmental disabilities!
How it works
1. Send an email to all your donors explaining the benefit of using their company's Matching Gifts Program.
2. The donor should check with their Human Resources department to determine if their company has a Matching Gifts Program and will match a donation made to AHRC Foundation (Federal Tax ID # 11-3241-841).
3. The donor makes a donation either online or with a personal check via mail along with a completed Matching Gifts Form to: AHRC Foundation Walk, Community Resources #3, 189 Wheatley Road, Brookville, NY 11545
4. When AHRC receives the completed Matching Gifts Form, we will send confirmation to the donor's company.
5. The company will then process the matching gift and send their matching gift check to AHRC Foundation.
Congrats, you just doubled (or possibly tripled) the donation!