Event Day Info
---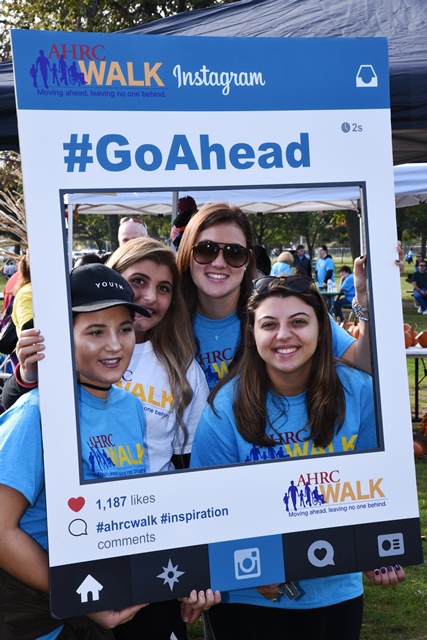 How do I register?
We encourage you to register online but you can register on-site the morning of the Walk starting at 10:00 AM.
Is there a registration fee?
Yes. There is a $10 registration fee for all participants. This entitles you to an official AHRC Walk tee shirt, food, refreshments and post walk activities.
Are children allowed?
Yes! All ages can participate.
Does everyone have to register?
We encourage everyone to register to walk and fundraise and you'll receive the AHRC Walk tee shirt.
Are strollers allowed?
Yes, strollers are allowed.
Are dogs allowed?
Sorry, but at Field 6A and along the walk route, dogs are not allowed.
Are there volunteer opportunities?
Yes, there are many volunteer opportunities. Please click here to register to volunteer. For more information about volunteering, please contact Justin McDannell at jmcdannell@ahrc.org or 516-626-1000 x1303.
How long is the Walk route?
The route through the park is 3 miles, but there will be access to a shorter route if necessary.
What if it rains?
The event will happen rain or shine. Please dress accordingly.