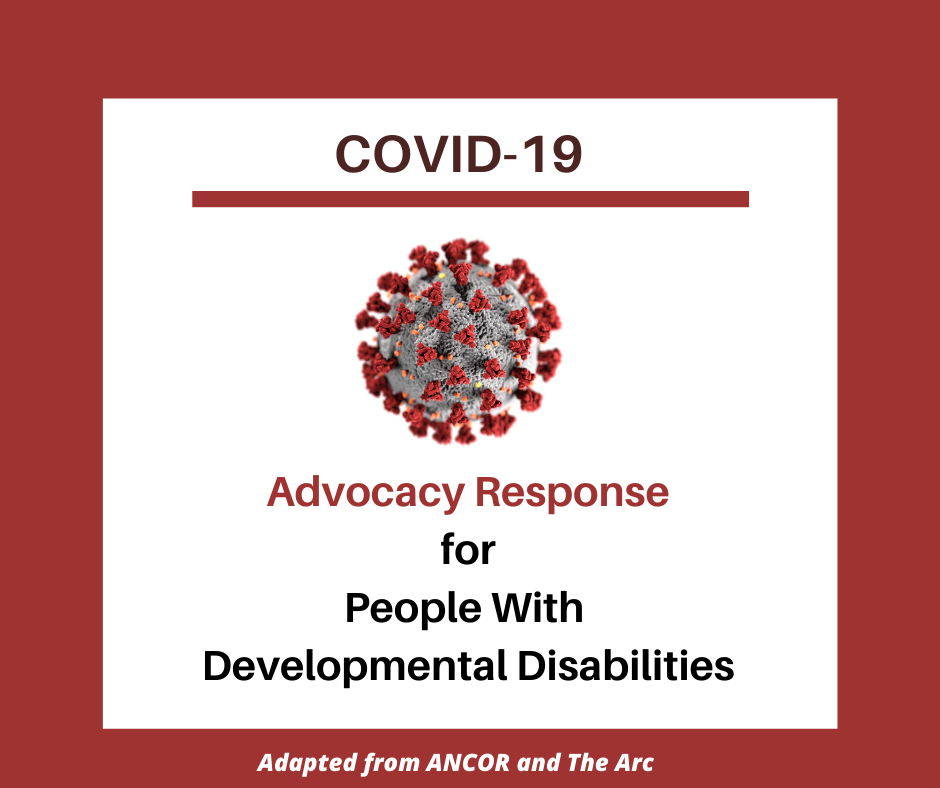 TODAY, March 22, you need to email your support! The Senate could begin voting TONIGHT on the third-round stimulus package responding to COVID-19. Two pandemic relief bills passed, however not enough support for people with intellectual and developmental disabilities (IDD), their families or direct support professionals (DSPs) were included.

People with IDD, their families and DSPs can't be left out of this third bill!

Email Your Support and let your U.S. Senators and Representatives know that the ongoing needs of people with IDD must be met and that you are advocating because:
The 6.2% Federal Medical Assistance Percentages (FMAP) bump in the second COVID-19 response package was not enough. The FMAP does not pay DSP overtime pay, hazard pay, and paid leave. What's needed is emergency funding and access to loans for DSPs' overtime pay, hazard pay, paid sick and family leave, and recruitment in the third COVID-19 response package.


Additional funding to create a Medicaid grant program is needed to support access to home and community-based services (to combat institutionalization) and to support the DSP workforce.


A permanent reauthorization of the Money Follows the Person (MFP) program is needed. MFP funds states to move people with disabilities and seniors back into the community, after time in a nursing home or hospital setting.


Inclusive economic stimulus and raising asset limits is needed. Congress should ensure that any economic stimulus goes to people with disabilities, including those receiving Social Security or Supplemental Security Income (SSI) and/or Medicaid who are subject to strict asset limits which should be raised to ensure that this stimulus does not put crucial benefits at risk.


No limitations on civil rights protections provided by the Americans with Disabilities Act, the Individuals with Disabilities Education Act, Section 504 of the Rehabilitation Act, and the Affordable Care Act can be included in the legislation.
During this critical time your voice is more important than ever, thank you for your support.

*Copy adapted from The Arc of the United States and ANCOR